Spiced Apple and Candied Rosemary Nachos
You guys.
This.
YOU GUYS.
THIS.
I don't know why, but I feel like the Recipe Redux monthly challenges have become an excuse for me to go all out. I'm a fairly new member, so maybe the enthusiasm will fade out eventually… HA, who am I kidding. GIVE ME ALLLL OF THE CHALLENGES.
This month's challenge was called "Get Your Dehydrator On." It's kind of funny, because when I saw that, my VERY first thought was, "I really don't drink enough water." It's true. I try, and then don't. Can I submit a recipe for how to make a me? One dehydrated violinist coming right up.
Then I got serious (for once) and went through all the things in my mind I knew I could dehydrate in my oven, since I don't have a dehydrator. My first thought was fruit leather. I've been seeing DIY fruit leathers everywhere, and even considered making a healthy rainbow fruit rollup made with all different colored fruits. (I should still do that…) But fruit leathers take 6-7 hours to bake on like 25˚F, and ain't NOBODY got time for that in a graduate classical performance program.
And so, my mind wandered again, this time to something with fall flavors, because I am THE reason for memes about annoying autumnophiles.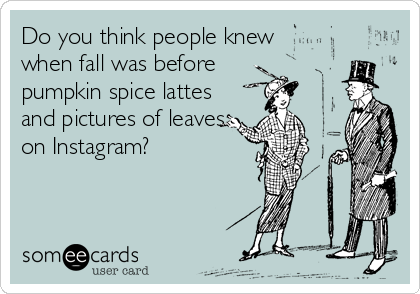 Apple chips. YES! Now we're talking. But apple chips by themselves are just so… Eh. I thought of making some dipping sauces, but also… Eh. And then I just did word association to see what I could do with my [apple] chips:
"Chips — Salsa?" Meh.
"Chips — Hummus?" Haha. Ew.
"Chips — Queso Dip?" Nope.
"Chips — Guac?" Maybe… but no.
"Chips — Nachos?" …OH YES.
Apples and cheese are actually a KILLER combo. Why do you think they put them together on cheese plates?! So now I had my idea – but what else goes with fruit and cheese? Meat and herbs. Ok. I was going to use sage, but my local market didn't have any, so rosemary it was. And well, bacon goes with just about everything I could think of, so that was easy. The sweet and savory combination just sounded like too much to handle. It almost was.
Now… I know, bacon. It's not the first thing you think of when you hear "healthy." But bacon (without nitrates, preservatives, or junk added) is widely considered a "real" food. Which makes it A-OK in my book, at least for a once in a while type of thing. And these nachos really really REALLY wanted me to make an exception for them.
And that candied rosemary? I broke rules. I reserved a bit of the bacon fat, added maple syrup, and cooked the rosemary leaves in it… Ok, I'll just call it what it actually was – FRYING. The end result yielded crunchy-chewy candied rosemary leaves from heaven though, so I'm not at all sorry.
Also, you can stop worrying and feel good about the whole thing, because the "chips" are really just fruit. Right? Right.
Spiced Apple and Candied Rosemary Nachos
2014-09-17 18:23:58
Serves 2
Don't question it. Just do it.
Ingredients
3-4 Gala, Macintosh, or Honeycrisp apples (or a combination)
2 tbs. coconut oil
Apple Pie spice blend
Cinnamon
2 slices nitrate-free pork or turkey bacon
1/2 tbs maple syrup
3 sprigs fresh rosemary
3/4 cup extra sharp white cheddar, shredded
Instructions
Preheat oven to 225˚F.
Using a mandoline or sharp knife, carefully cut the apples into very thin slices.
Arrange apple slices on baking sheets that have been lined with foil and greased (I use coconut oil spray).
Sprinkle coconut oil evenly over all the apples. I had two baking sheets, so I used 1 tbs. per each. Rub the coconut oil in to make sure it's evenly distributed.
Sprinkle a thin layer of apple pie spice over the apples, then follow with a sprinkling of cinnamon.
Bake for about 1 hour, flipping the apples halfway through. If any apples start to brown before the hour is up, remove them early and let them cool to avoid burning. Let all the apple chips cool out of the oven and dry out for about 10 minutes before assembling the "nachos."
Cook your bacon in a frying pan over medium-high heat, flipping until cooked through and browning on both sides.
Remove from heat. Transfer bacon to a plate lined with paper towels to let cool and dry.
Remove half of the leftover fat from your pan.
Add maple syrup, and stir to combine.
Add rosemary, cooking on medium heat until rosemary leaves become dark and crispy.
Carefully transfer rosemary to the same paper-towel lined plate as the bacon.
Once bacon and rosemary have cooled, chop them to your liking and set aside.
Assemble one layer of apple chips onto a greased baking sheet. Sprinkle on half of the cheese and rosemary/bacon mixture. Repeat.
Return nachos to oven until cheese begins to melt. Put the oven on broil for 1-2 minutes, or until cheese starts to bubble.
Remove from oven and serve immediately.
The Hungry Musician http://thehungrymusician.com/
Comments