Summer is almost here, which means… COCKTAIL TIME!
Well, I guess it can be cocktail time all year 'round. But listen, an excuse to drink cocktails is an excuse to drink cocktails, amirite?
Speaking of excuses, this time of year for students is an interesting one. In the late spring and early summer, colleges have just let out, and our first few days (erm.. weeks) of freedom post-finals are usually spent… How shall I say this…. Indulging? I definitely have had my share of celebratory meals and drinks over the last couple of weeks, and at some point the celebrating begins to catch up with you.
For me, that point is right now, and I'm feeling the need to scale back a bit, especially in preparation for our next big trip. Tomorrow morning my orchestra at Juilliard will be flying out for our final tour of the year – in NEW ZEALAND! (I feel like every time I write a blog post, which is sadly rare nowadays, I'm going somewhere else cool on tour. The fact that I get to say that is so awesome, and maybe some day I'll finally post pictures and anecdotes from my other two amazing trips this year.) While we're there, I know I'm going to want to experience all the foods and drinks that they have to offer down under (I'll be going to Australia after, too!) and so I have definitely been cutting back on the margaritas!
When the Recipe Redux revealed that this month's theme was "Cocktails and Mocktails for May Celebrations," I realllly wanted to make my own margarita recipe. Over Passover, I actually discovered that Manischewitz wine makes a -killer- grape margarita. Who knew? Fellow Jews of the world, rejoice. But no, we are cutting back on the margs, and so I went down the "mocktail" route instead.
The early summer is also my favorite because all of the seasonal flavors it brings. My dinky windowsill herb garden is going to be bursting with spearmint soon, and I just can't get enough of fresh ginger, so I thought I would put them together into a drink I could feel good about.
Those who are sugar conscious can use as much or as little of the ginger simply syrup as they like in this recipe. With sparkling water as a base, the ginger is going to be more of a subtle flavor unless you are a bit heavy handed with the syrup, or choose to muddle some of the discarded ginger along with your mint *see recipe directions.* You could always add a splash of your favorite liquor for a kick, but hey… If it looks colorful and sparkly in your hand, nobody at your cocktail party will ever know it's "mock!" 😉
Ginger Mint Spritzers
2017-05-22 01:44:31
Serves 1
A mocktail with deliciously subtle summer flavor.
Ingredients
1 generous sprig mint (4-5 large leaves)
3-4 tsps. ginger simple syrup
8 oz. plain sparkling water
Ice
Ginger Syrup
1 10-inch knob ginger, peeled and thinly sliced
1 cup water
1 cup sugar
Instructions
Simple Syrup
Bring water and sugar to boil in a medium saucepan.
Add ginger and reduce to a simmer.
Remove from heat and let sit for at least 30 minutes to steep.
Reserve ginger after steeping if desired for muddling or garnishing.
Cocktail
Muddle mint (and a slice or two of some discarded ginger, if desired) in the bottom of a glass.
Add a handful of ice.
Add syrup.
Top with sparkling water and stir, adding more syrup to taste if desired.
Garnish with mint leaves and ginger slices.
The Hungry Musician http://thehungrymusician.com/
Raise your hand if you are READY FOR SUMMER VACATION. *lots of girls-with-raised-hands emojis*
In the eight (ack!) weeks since we last spoke over crepes, a lot has happened. I played a master's recital, made my first ever wedding cake for my best friend's wedding, performed some more, graduated with a master's degree (with a former New York Yankee)… Oh. And another thing:
I GOT INTO JUILLIARD!!!!
This is probably not real life. Actually, I'm positive it's not. I'm definitely just having the deepest and most wonderful nap dream ever. Is somebody gonna wake me up before I pee? No? SO IT IS REAL?! 😀
In all seriousness though, I'm ecstatic to be continuing my education in their historical performance program. Who wouldn't be?! I get to play baroque violin all day every day, play with an amazing group, and learn from some of early music's most revered artists. This has been a dream of mine ever since I began playing baroque violin, and it's actually coming true.
….I am also a leeeetle bit wiped out though. #realtalk. This was a warm (not quite hot) mess of a busy year that turned out to be SO BEYOND worth the struggle. Preparing an audition on baroque violin while still juggling grad student life on modern violin nearly made me crazy, and I questioned my sanity every 7 minutes, basically. One thing I learned in the process, though, is that when things get stressful, you just need to power through one day, one task, and one minute at a time. Bite-sized goals on small plates… Do you see where I'm going yet?
"I received free samples of Cabot Cheese mentioned in this post. By posting this recipe I am entering a recipe challenge sponsored by Cabot Creamery and am eligible to win prizes. I was not additionally compensated for my time."
They say it's football season, but I don't watch football. I'd rather cook game-day food for you while YOU watch football.
I've been going to Superbowl parties for years, and have never been in the room where the game is on for any time period exceeding five minutes. I'd need three hands to count the number of times I've had football explained to me, and it's just never going to happen. Thus, my job is to wander aimlessly between the dining room and the kitchen, sampling the waves of various bite-size things that come out of the oven. You know, for quality control.
Usually, the standard fare for Superbowl parties includes bite-sized treats like wings, mini hot dogs, mini meatballs, mini quiches, mini pizzas, etc. Another big thing is dips, and one of my all-time favorites is spinach artichoke. So I combined all these concepts into a super creamy mac and cheese, and then baked them in adorable little paper baking cups I found at Michael's, which may in fact be my newest obsession (see above).
Did I mention that it also contains two kinds of cheddar cheese? Cabot Creamery was kind enough to send the Recipe Reduxers (count 'em) SEVEN different kinds of cheese this month. You can imagine my heaven. I am a huge Cabot fan, because not only is the cheese amazing, but they're owned by family farmers and give all of their profits back to the 1200 farms that provide the dairy for their products. Just when I thought I couldn't love cheese any more.
So, I used two cheddars for this recipe: Cabot's Seriously Sharp and Alpine Cheddars. I've always loved the Seriously Sharp, and buy it regularly to keep on hand for snacking. It is SO good that once, I bought the cracker cuts to try and make my portion-controlling easier. The opposite effect occurred, so I (begrudgingly) went back to buying the block. 😛
The Alpine, which I'd never had, was SUPER nutty and delicious, and I totally associated it with cheesy spinach artichoke dip. I also threw some Cabot greek yogurt into the mix, which upped the creaminess by about 200%. SO good.
I'll just leave all of this here. Go forth and be cheesy.
Mini Spinach & Artichoke Mac and Cheeses
2015-01-27 16:32:40
Serves 12
Perfectly portioned servings of creamy mac and cheese for your next party!
Ingredients
12 paper baking cups (available in crafts stores)
1 lb. whole wheat elbow macaroni pasta
5 large canned artichoke hearts, chopped
1 package frozen spinach (8-10 oz.), thawed, squeezed thoroughly, and chopped
4 oz. (1/2 block) Cabot Alpine cheddar, grated
4 oz. (1/2 block) Cabot Seriously Sharp cheddar, grated
1/2 cup Cabot Greek-style yogurt
1/2 tsp. garlic powder
Salt and pepper, to taste
Topping
1/2 cup unseasoned whole wheat breadcrumbs
1 tbs. olive oil
1 tbs. Cabot Alpine cheddar, grated
Instructions
Preheat oven to 350˚F.
Put pasta into a pot and cover with water. Add a pinch of salt and a teaspoon of olive oil to the water. Bring water to boil. Shortly after coming to a boil, the pasta should be cooked. Reserve 1/2 cup of the pasta water and drain the rest.
Return the reserved pasta water to the macaroni. Add cheese and mix until melted.
Add yogurt and garlic powder, and season with salt and pepper to taste.
Fill each baking cup with a generous portion of macaroni.
Combine topping ingredients and mix until oil is evenly distributed.
Sprinkle topping evenly over the individual mac and cheeses.
Bake until topping is golden, about 10 minutes.
Notes
Depending on the size of your baking cups, this recipe may yield up to 16 servings.
The Hungry Musician http://thehungrymusician.com/
Last week was full of the most fortunate accidents.
Last Wednesday, while seeing a friend of mine perform at Carnegie Hall (casually), I ran into a different friend who I hadn't seen in forever backstage – he was seeing a friend of HIS performing on the same concert. Crazy, right? Sometimes the music world is just the right amount of small.
Then on Halloween, I had dinner with two former teachers, one of whom was in town with the Philadelphia Orchestra. They were going to be playing Mahler's Resurrection Symphony, also at Carnegie, but they sold out before I was able to get a ticket. *Commence hysterical crying sequence* So, I went to the hall 40 minutes before the performance to test my luck.
While waiting on the cancellation line, I met the nicest concertgoer who had an extra balcony center ticket she was trying to sell. I don't usually trust total strangers, but in the name of Mahler… Who KNOWS what atrocities I would commit in the name of MAHLER 😉 The concert was incredible, and I'm sure I cried for about 33% of it.. Ok, I cried the whole time. I miss that orchestra and everyone/everything in Philadelphia so much. It was a bittersweet (but mostly sweet) taste of my second home!
But even before all of this, the week of happy accidents kicked off on Sunday with a little brunch I put together for family at my apartment. You know those days when you have something REALLY specific in mind to cook, but then the grocery store doesn't have every single EXACT ingredient you plan to use? No? First world problems? I'll stop talking.
…No I won't, that'll never happen. The plan was to make crostini with a crusty whole grain bread and then this here relish. My grocery store didn't have any kind of fresh baguette that was made with whole grain flour. So, I settled for a whole grain bagel. This was, weirdly enough, the best decision I could have made. I cut the bagel into very thin rounds, tossed them in olive oil, salt, and pepper, and baked them (until they were ALMOST burnt – this was a less fortunate accident). Homemade crunchy bagel chips? IS THIS REAL LIFE?!
The rest of the recipe went exactly as planned. Sweet and tart pomegranate arils, briny chopped olives, thyme, and citrus all mixed together and left to sit overnight, and then sprinkled over the bagel chips which had been generously schmeared with ricotta. Oh, and then I drizzled honey on top of alllll of it because I have zero self control. You drooling yet? If you're not, I'm worried.
Not only are these toasts like a holiday in your mouth, they LOOK like something you should be serving for the late fall and early winter holidays! Between all the deep reds, greens, and earth tones, all you need is a crackling fire and some hot cider and you're good to go. I felt a little guilty for sneaking some summer ingredients into the relish, but they worked! I'm not trying to hold onto summer or anything, but not everything has to be cold all the time in the fall and winter. I'm all for seasonal ingredients, but sometimes in the winter, you just need to "wake up" a little.
Plus, these ARE perfect for entertaining! Super easy to put together, minimal cooking required, and taste fancier than they actually are. Make them for your family, friends, and neighbors at your next holiday. They will definitely be back. Make them for your book club – instead of discussing the latest chapters in The Fault in Our Fifty Shades of Twilight, you may end up spending the whole time convincing your winedrunk friends that no, these are not in fact that hard to make. Impressive, delicious, and low maintenance. Just how entertaining should be!
My one word of advice: whoever you do make these for, make more than you think you'll need – it's pretty much impossible to stop at just one.
Ricotta Toasts with Pomegranate Olive Relish
2014-11-07 08:15:54
Ingredients
2 whole grain bagels, sliced into rounds
2 tbs. olive oil
Salt and pepper to taste
1 cup whole milk ricotta cheese
honey
Relish
1.5 cups pomegranate seeds
1/2 cup mixed olives, pitted and chopped
1 tsp. grapefruit zest
1 tbs. freshly squeezed grapefruit juice
1/2 tsp fresh thyme, chopped
Instructions
Combine all relish ingredients into a mixing bowl. Let sit for at least 4 hours (or overnight) in the fridge.
Preheat oven to 325˚F.
Slice bagels into rounds - the slices don't have to be the same shape, but should maintain even thickness.
Toss bagel slices with olive oil, salt, and pepper.
Arrange on a baking sheet. After about 5-7 minutes, check to see if the first side of the bagel slices are browned and crispy. If so, flip them and return to oven. Watch frequently to prevent burning!
Once both sides are crispy, remove from oven and let cool.
Spread ricotta on each toast, then top with about 1 teaspoon of relish.
Once all toasts are assembled, drizzle them with honey and serve.
The Hungry Musician http://thehungrymusician.com/
You guys.
This.
YOU GUYS.
THIS.
I don't know why, but I feel like the Recipe Redux monthly challenges have become an excuse for me to go all out. I'm a fairly new member, so maybe the enthusiasm will fade out eventually… HA, who am I kidding. GIVE ME ALLLL OF THE CHALLENGES.
This month's challenge was called "Get Your Dehydrator On." It's kind of funny, because when I saw that, my VERY first thought was, "I really don't drink enough water." It's true. I try, and then don't. Can I submit a recipe for how to make a me? One dehydrated violinist coming right up.
Then I got serious (for once) and went through all the things in my mind I knew I could dehydrate in my oven, since I don't have a dehydrator. My first thought was fruit leather. I've been seeing DIY fruit leathers everywhere, and even considered making a healthy rainbow fruit rollup made with all different colored fruits. (I should still do that…) But fruit leathers take 6-7 hours to bake on like 25˚F, and ain't NOBODY got time for that in a graduate classical performance program.
And so, my mind wandered again, this time to something with fall flavors, because I am THE reason for memes about annoying autumnophiles.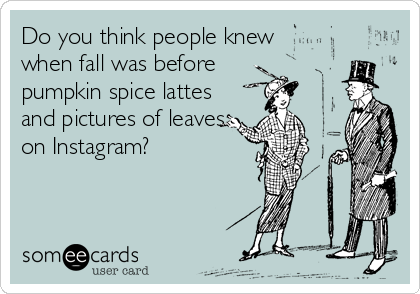 Apple chips. YES! Now we're talking. But apple chips by themselves are just so… Eh. I thought of making some dipping sauces, but also… Eh. And then I just did word association to see what I could do with my [apple] chips:
"Chips — Salsa?" Meh.
"Chips — Hummus?" Haha. Ew.
"Chips — Queso Dip?" Nope.
"Chips — Guac?" Maybe… but no.
"Chips — Nachos?" …OH YES.
Apples and cheese are actually a KILLER combo. Why do you think they put them together on cheese plates?! So now I had my idea – but what else goes with fruit and cheese? Meat and herbs. Ok. I was going to use sage, but my local market didn't have any, so rosemary it was. And well, bacon goes with just about everything I could think of, so that was easy. The sweet and savory combination just sounded like too much to handle. It almost was.
Now… I know, bacon. It's not the first thing you think of when you hear "healthy." But bacon (without nitrates, preservatives, or junk added) is widely considered a "real" food. Which makes it A-OK in my book, at least for a once in a while type of thing. And these nachos really really REALLY wanted me to make an exception for them.
And that candied rosemary? I broke rules. I reserved a bit of the bacon fat, added maple syrup, and cooked the rosemary leaves in it… Ok, I'll just call it what it actually was – FRYING. The end result yielded crunchy-chewy candied rosemary leaves from heaven though, so I'm not at all sorry.
Also, you can stop worrying and feel good about the whole thing, because the "chips" are really just fruit. Right? Right.
Spiced Apple and Candied Rosemary Nachos
2014-09-17 18:23:58
Serves 2
Don't question it. Just do it.
Ingredients
3-4 Gala, Macintosh, or Honeycrisp apples (or a combination)
2 tbs. coconut oil
Apple Pie spice blend
Cinnamon
2 slices nitrate-free pork or turkey bacon
1/2 tbs maple syrup
3 sprigs fresh rosemary
3/4 cup extra sharp white cheddar, shredded
Instructions
Preheat oven to 225˚F.
Using a mandoline or sharp knife, carefully cut the apples into very thin slices.
Arrange apple slices on baking sheets that have been lined with foil and greased (I use coconut oil spray).
Sprinkle coconut oil evenly over all the apples. I had two baking sheets, so I used 1 tbs. per each. Rub the coconut oil in to make sure it's evenly distributed.
Sprinkle a thin layer of apple pie spice over the apples, then follow with a sprinkling of cinnamon.
Bake for about 1 hour, flipping the apples halfway through. If any apples start to brown before the hour is up, remove them early and let them cool to avoid burning. Let all the apple chips cool out of the oven and dry out for about 10 minutes before assembling the "nachos."
Cook your bacon in a frying pan over medium-high heat, flipping until cooked through and browning on both sides.
Remove from heat. Transfer bacon to a plate lined with paper towels to let cool and dry.
Remove half of the leftover fat from your pan.
Add maple syrup, and stir to combine.
Add rosemary, cooking on medium heat until rosemary leaves become dark and crispy.
Carefully transfer rosemary to the same paper-towel lined plate as the bacon.
Once bacon and rosemary have cooled, chop them to your liking and set aside.
Assemble one layer of apple chips onto a greased baking sheet. Sprinkle on half of the cheese and rosemary/bacon mixture. Repeat.
Return nachos to oven until cheese begins to melt. Put the oven on broil for 1-2 minutes, or until cheese starts to bubble.
Remove from oven and serve immediately.
The Hungry Musician http://thehungrymusician.com/